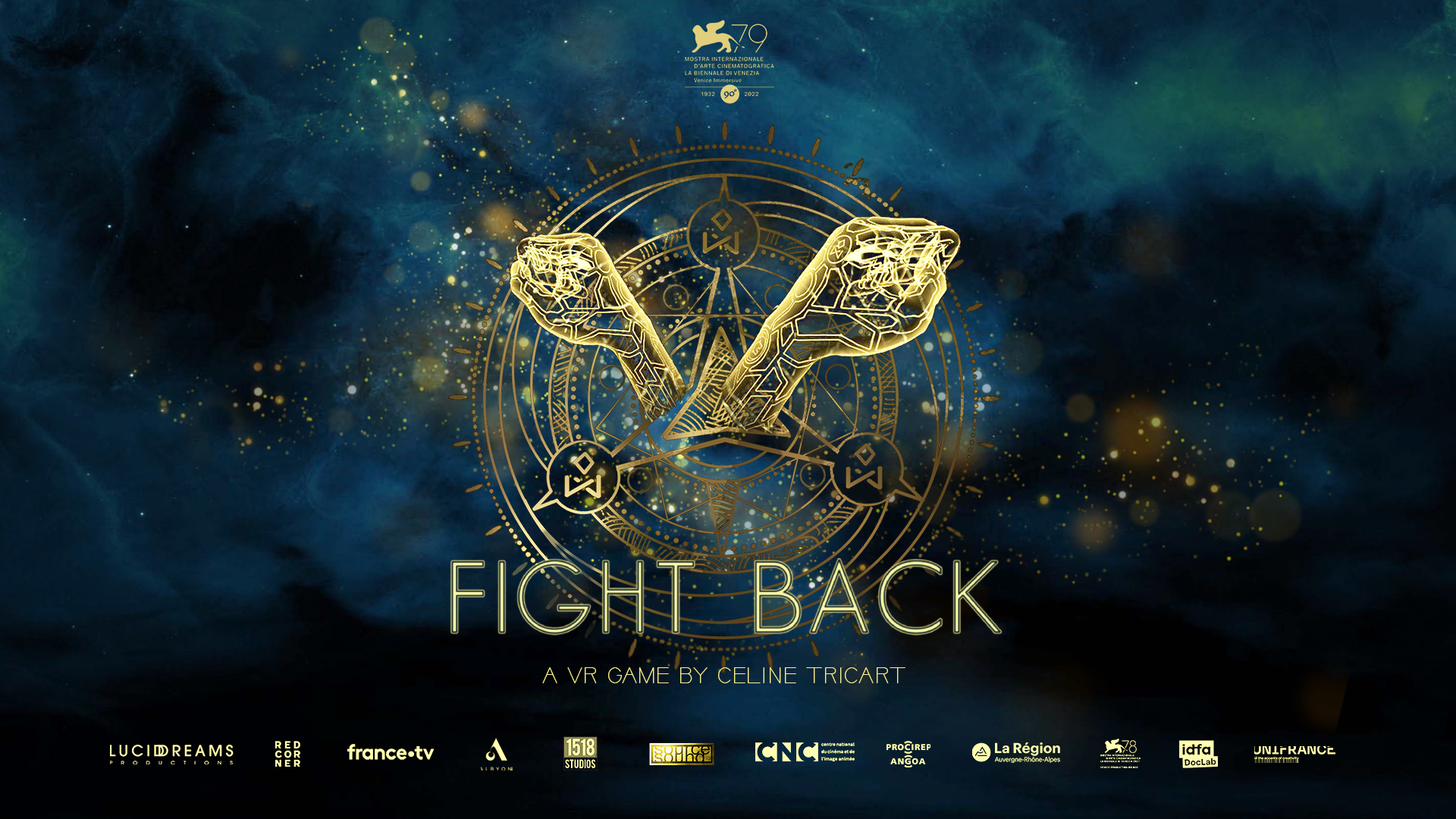 A VIRTUAL REALITY EXPERIENCE BY CÉLINE TRICART
FIGHT BACK VR IS AVAILABLE NOW FOR FREE ON META APP LAB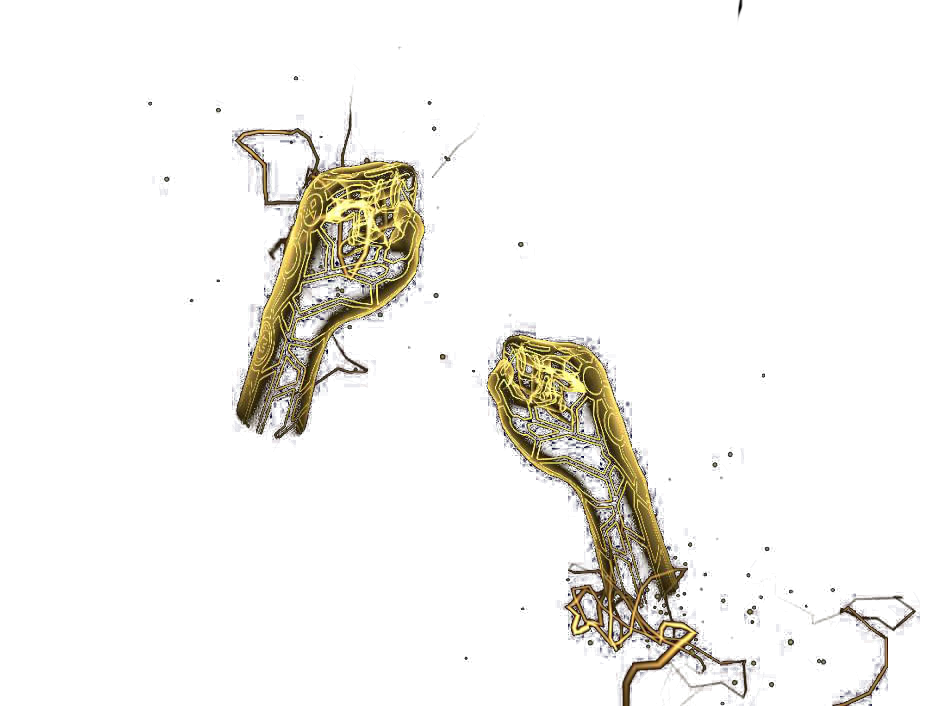 A long time ago, the First Star defeated Darkness.
But today, the Shadows have come back and stars have disappeared from the skies once again.
As a newborn star, you have to rescue your sisters, and liberate them from darkness.
With their help, you'll reveal your incredible potential and learn the secrets of your constellation.
GALLERY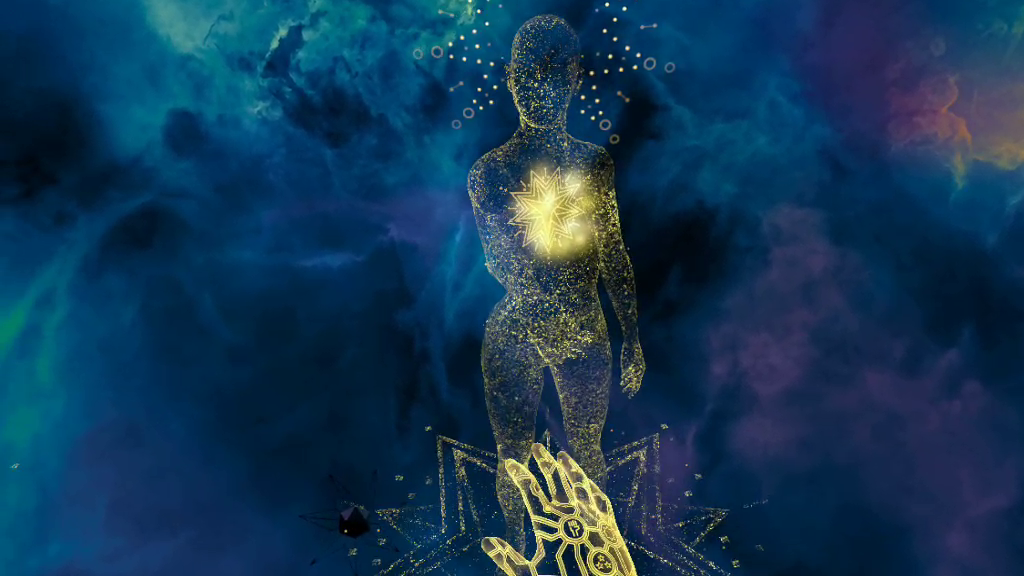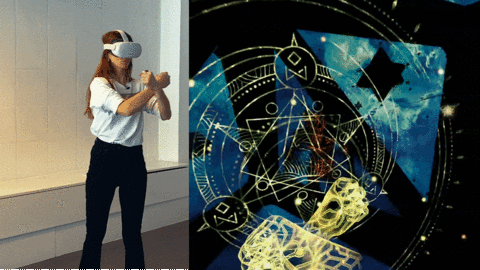 ABOUT FIGHT BACK VR
---
Fight Back is a Virtual Reality experience created by COVEN and coproduced with France Télévisions Storylab. "FIGHT BACK" has premiered at the 79th Venice International Film Festival
FIGHT BACK VR is now available for free on App Lab for Meta Quest 2 in English, French and Spanish.
To be notified about the experiences updated, enter your email below: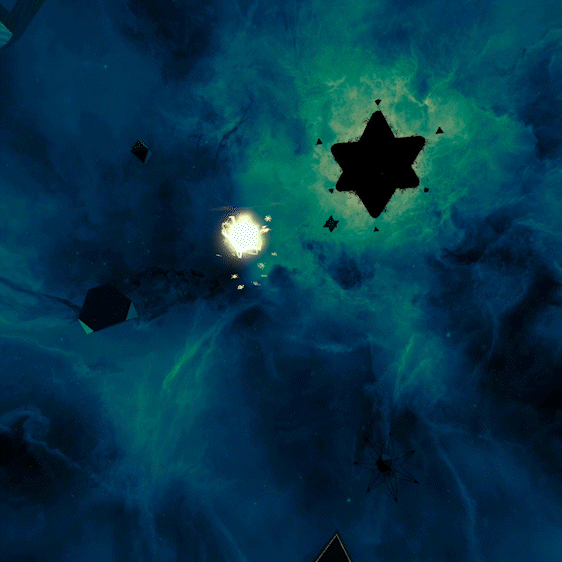 FIGHT YOUR OWN SHADOWS
---
Under the cover of a thrilling and fun adventure with hand tracking enabled, "FIGHT BACK ORIGINS" is an introduction to self defense techniques as an answer to gender-based violence.
The empowerment-based model of self-defense training includes physical self defense techniques, but also a comprehensive range of tactics including verbal techniques, awareness skills, confidence-building practices, and more. Empowerment Self Defense is a system designed by and for women to:
Avoid danger and de-escalate conflict.​
Increase confidence in participating in social and economic systems.​
Increase self-efficacy in problem-solving.​
Build physical self defense skills.​
Address violence that is most likely to occur in individual settings (e.g., school, home, workplace).​
Check these resources to learn more about empowerment self defense:
CREDITS
---
Written and directed by
Céline Tricart
Produced by
Marie Blondiaux & Céline Tricart
A co-production by
Red Corner
Lucid Dreams Productions
France Télévisions
Game Designer
Maëlle Holtzer
Music Composer
Julie Roué
Executive Producers
Joanna Popper
Martina Welkhoff
Jenna Seiden
RED CORNER
Producer – Marie Blondiaux
Administrator – Carine Taver
LUCID DREAMS PRODUCTIONS
Producer – Céline Tricart
FRANCE TÉLÉVISIONS
Direction FranceTV StoryLab – Jeanne Marchalot
Production – Vanille Cabaret, Léna Sichez
Development by ALBYON
Studio Manager – Laurent Checola
Assistant Manager – Olivia Hue
Producer – Corentin Lambot
Project Manager – Vincent Dudouet
Assistant Producer – Roxanne Forestier & Nina Robin
Art Director – Daniel Balage
Lead Animator – Josselin Authelet
Lead Dev – Ferdinand Dervieux, Jean-Noël Chiganne, Axel Barrois & Gabriel Bonnefond
Technical Director – Gaël Chaize
Modeling & Texturing – Justine Chamel, Gaëlle Beurrier & David Faugier
FX Artist / TD GD – Bastien Cocquempot
Developers – Rym Ouenzar,Antinea Gontard, Léo Forner, Bryan Olivier, Killian Garrus & Marc Vialatte
Spatial Audio by Source Sound
Audio Design and Implementation – Francois Lafleur
Supervising Sound Editor – Tim Gedemer
Sound Editing – Klaus Shipman
Dialogue Mastering – Jim Schaefer
Additional Audio – William Sylvain
Animation by 1518 studios
CEO – Kasturi Rangan
CCO – Michael Casalino
VP/Head of Art – Maxim Miheyenko
Art producer – Elvina Antonova
Senior Project Manager – Pavel Malakhov
WITH THE SUPPORT OF
CNC
Procirep Société des producteurs – Angoa
Fonds Jeux vidéo – Région Auvergne-Rhône Alpes
Vulcan Productions – Impact Grant
Venice Production Bridge Market 2021
New Images Festival
Festival des Nouveaux Cinémas
IDFA Doc Lab
CHECK OUR UPDATES ON INSTAGRAM